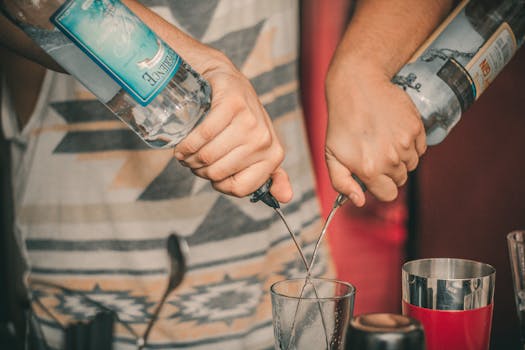 Some healthy alcoholic beverages that will get you in the perfect mood and in the right state of health. There are many health tips out there but none like this one. Before we jump in and read further, let us go through the warning signals.
If you're a chronic alcoholic, then it's best that you consult a doctor. If getting wasted is the idea of having a fantastic time, then perhaps it shouldn't be. If you want a relaxed Sunday afternoon with your friends and would like to stay healthy too, then this may be the best thing you may read this holiday season. Also, remember wellness is a relative term, especially in regards to alcohol.
Vodka soda and a lime on top
Well, vodka, soda, and a piece of lime might sound like a boring drink. However, you know what? It's amongst the lowest calorie drinks out there. It might make you sleepy if you've had one too many. And soda has no calories what so ever. This drink doesn't have any nutritional value but sure is a beverage for people who are attempting to maintain their weight.
Wine is certainly very great for you. Red wine has a lot of nutrients inside. It contains potassium, iron, and magnesium. These minerals are crucial for a healthy body. A good wine is also full of antioxidants which are terrific for healthy skin. So go ahead, open that vintage that you've been waiting to pop open. And, let the sparkles help you maintain your healthy outlook.
Beer it with Guinness
This thick lager that most people enjoy is also a healthy beverage. If you know a brewery that serves this yummy drink nearby, then head there and have one. Despite the fact that it's heavy and has an alcohol content, it's made of whole grains, which are healthy for your body. It's somewhere around 128 calories per 12 ounces. Which is great for a mean beer, or shall we say stout? Well, in a nutshell, Guinness is nutritious lager for people who would like to remain healthy.
Now comes another warning for those who tend to go overboard with alcohol. Drink responsibly, and while you are at it, drinking healthy. Who says alcoholic drinks cannot be healthy? Again, drinking too much of alcohol is not healthy. Drink little. Drink healthy.